Skip to Content
Shop Men's and Women's Retail Costumes in Greenwich, CT
Our Costume Retail Store Will Transport You to Another Era
Adulting can be hard. You have bills to pay, housework to do, kids or pets to care for, and dozens of other responsibilities constantly vying for your attention. Sometimes you need an escape from reality to preserve your sanity. Dressing up as a historical or fictional character in costume gives you permission to fantasize about being someone else. Costumes aren't just for kids trick-or-treating at Halloween. Many adults cosplay as their favorite characters at comic cons, costume parties, and historical reenactments. Theatrical companies also need costumes to put on their elaborate productions to entertain us.
Costumes appeal to the imagination and transport us to another place or era. If you're looking for the best retail costumes in Greenwich, CT, Sophia's Costume Rentals is proud to be your go-to costume retail store and gift shop in the Tri-State area. We have a huge inventory of costumes for purchase or rental, and we also offer cross-country shipping. When you're ready to dress up and have fun, browse our wide selection!
High-End Retail Costumes for Every Era and Special Occasion
Whether you're looking for authentic costumes from the Victorian era for your play or a 1920s flapper get-up for a Great Gatsby-inspired New Year's Eve party, we aim to please you. Our costume retail store carries costumes and accessories from every era, including wigs, headbands, hats, scarves, and even feather boas. We take pride in our unique selection of retail costumes, which includes:
Halloween Costumes – Sophia's is the best place to find Halloween costumes in retail. Whether you want to be a witch, superhero, vampire, or grim reaper, you've come to the right place.
Holiday Costumes – Are you and your partner looking to dress up as Santa and Mrs. Claus for this year's holiday party? We feature many popular holiday costumes for adults, including the Grinch, Rudolph, and Buddy the Elf.
Movie Character Costumes – From Rhett Butler, Jack Sparrow, and Willy Wonka to Glinda the Good Witch and Snow White, find all your favorite fictional movie character costumes here.
Historical Costumes – From Union and Confederate officers' uniforms from the Civil War to Uncle Sam and Napoleon, we carry historical costumes representing nearly every era.
Vintage Clothing – If you're looking for fabulous high-end vintage clothing, we have gorgeous evening gowns, cocktail dresses, Edwardian walking jackets, and more to show you in our shop!
Vintage Jewelry – From stunning diamond necklaces and bangle bracelets to Art Deco cameo rings, our vintage jewelry selection has something to suit everyone's style and price range.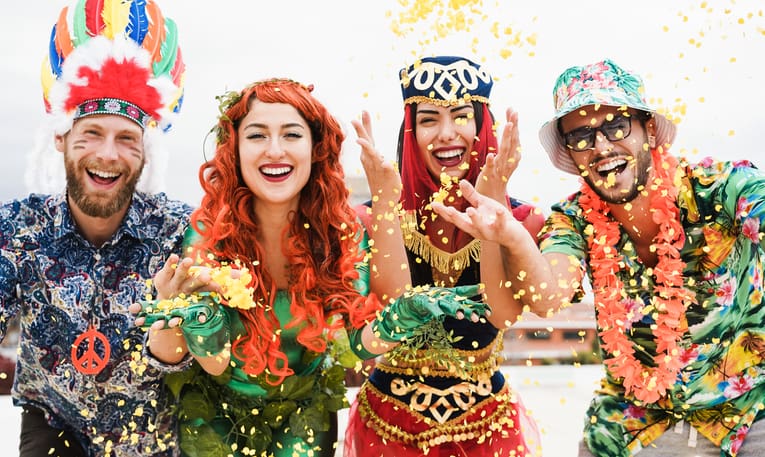 A Fabulous Selection of Women's Retail Costumes & Accessories
When you're on the hunt for women's retail costumes and accessories, Sophia's makes an excellent choice due to our impressive selection, including plus sizes. Whether you want to dress up as Cleopatra, Marilyn Monroe, Morticia Addams, or a mermaid, we have everything you need under one roof. Our staff can help you accessorize your costume for an authentic touch. Remember us for all of life's festive occasions requiring an ensemble as timeless and fabulous as you are!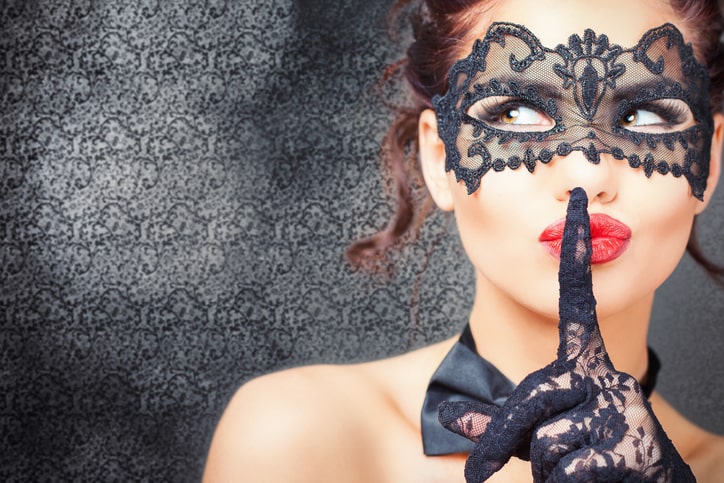 An Incredible Selection of Men's Retail Costumes & Accessories
Are you looking for men's retail costumes and accessories to attend an upcoming themed party? Sophia's has everything from Elvis and Beatles costumes to MC Hammer pants, Roman centurion garb, sequined jesters, and Wild West ensembles to help you bring out your inner cowboy at the O.K. Corral. We carry historically accurate smoking jackets and other vintage pieces to help you stay completely in character. Visit us today to browse our collections, which now include over 3,500 one-of-a-kind pieces.
Why Choose Sophia's for Your Next Costume Rental or Purchase?
Sophia's has been in the retail costume and vintage clothing industry for over 40 years. We're not a pop-up Halloween store or a costume warehouse full of dusty, outdated costumes nobody wants. Our Greenwich costume retail store caters to men and women seeking high-end costumes for purchase or rental. We're one of the only stores in the Tri-State area where you can find authentic Victorian-era and other historically accurate costumes. We're the costumier of choice among many local and national theatrical companies, reenactment groups, historical societies, and more. Depend on Sophia's diverse costume selection and premier customer service to find whatever costumes and accessories you desire.
Contact or Visit Our Costume Store to View Our Selection
Let your imagination and creativity run wild at Sophia's Costume Rentals. Nothing is out of the realm of possibility. Our staff would love to help you find the perfect pieces to generate laughs and memories at your next party. Contact our Greenwich costume store with any special requests, and we'll do our best to locate whatever costumes, props, or accessories you seek!
Frequently Asked Questions About Our Retail Costumes