Skip to Content
Holiday Costumes for Adults in Greenwich, CT
Sophia's Holiday Costumes
When you have a holiday party coming up and the pressure is on to find a funny holiday costume, you want a place that has the widest selection of men's and women's holiday costumes for rent. It's easier to decide on a couples Halloween costume or cute holiday movie costume when everything is laid out in front of you. At Sophia's Costumes, we're the most unique, varied costume rental shop in the Tri-State area. If you're looking for funny, cute, trendy, scary, original, or sexy holiday costumes for rent in Greenwich, CT, we've got you covered. From authentic Victorian and Renaissance costumes to Wild West, superheroes, animal, and mascot costumes, we have anything you could want available to rent. Just take a look at our selection or call us today for special requests.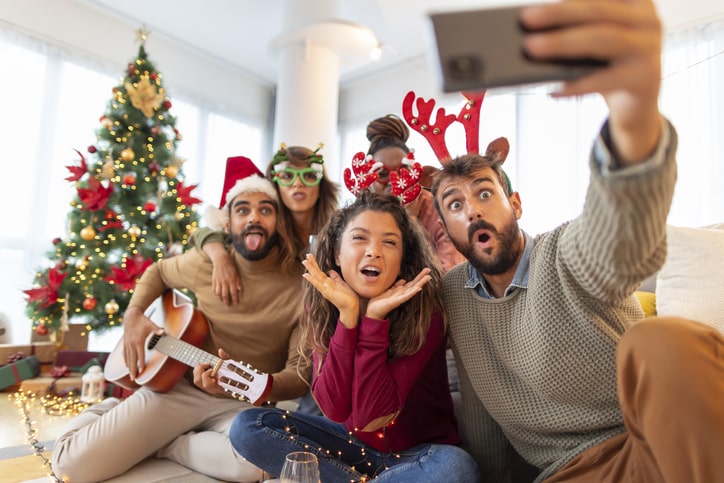 Why Rent an Adult Holiday Costume?
Adult holiday rental costumes are much higher quality than the costumes you'd find at a party store or could buy prepackaged online. Renting a Halloween or holiday costume is also much less expensive. Here's a look at some of the other advantages of renting an adult holiday costume:
No cleaning required – just bring the costume back in good condition, and the costume rental shop will clean it for you
No storage space needed
More options available
A variety of sizes, including plus size costumes
A wide selection of unique, one-of-a-kind adult holiday costumes – you won't have to worry that someone else will show up to the party in the same thing!
Better fit – may costume rental shops will make sure they have all sizes on hand and may even make minor, temporary alterations like pinning hems
More options for accessories – when you buy a prepackaged costume, it often doesn't come with very good accessories, if any at all, and they certainly aren't high quality! Rental holiday costumes for adults include coordinating, relevant accessories of the same quality as the costume.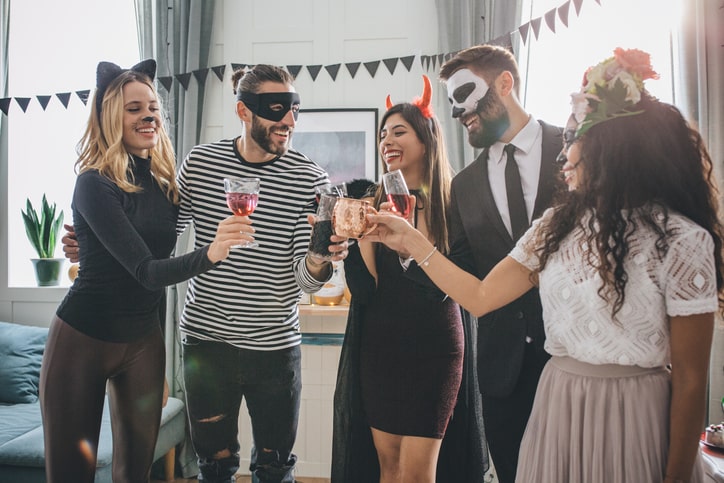 How to Choose a Funny, Relevant Halloween Costume for Adults
If you're trying to find the best holiday Halloween costume for adults for a party, costume contest, or other special occasion, don't waste time looking online until you have a good sense of what vibe, theme, or type of costume you're interested in. Instead, decide on a vibe, theme, and era – for instance, scary Victorian nun – and start your search there. It also helps to decide if you want to go for trendy and relevant, or a classic throwback. Here's a look at our men's holiday costumes, women's holiday costumes, and cute couples costume ideas for Halloween parties, holiday parties, and theme parties.
 Couples & Group Costume Ideas for Theme Parties
In addition to men's costume rentals and women's Halloween and holiday costumes, we also have cute couples and group costume ideas for parties. Here's just a quick look at some of our high-quality, authentic couples costumes:
Madonna & Prince
Janis Joplin & Jimi Hendrix
Marie Antoinette & King Louis
Lucy & Ricky Ricardo
Neptune & Mermaid
Jack Sparrow & Mermaid
Peter Pan & Wendy
Captain Hook & Tinkerbell
Senorita & Bullfighter
Zorro & Senorita
Cruella Deville & Dalmation
Mad Hatter & Alice
Tweedle Dee and Tweedle Dumb
King & Queen of Hearts
Red Riding Hood & Big Bad Wolf
Mark Antony or Caesar & Cleopatra
King Henry & his wives, Anne Boleyn, Jane Seymour, & Catherine of Aragon
Robin Hood & Maid Marion
Rhett Butler and Scarlett O'Hara
Bonnie & Clyde
Morticia & Gomez Addams
Wednesday & Pugsley Addams
Great Gatsby & Daisy Buchanan
Marilyn Monroe & Joe DiMaggio
Elvis & Priscilla
Sonny & Cher
Mary & Joseph
Nun & priest
Angel & Devil
Dracula & Victim
Wyatt Earp & Diamond Lil
Cowboy & Cowgirl
Cowboy & Indian
Sultan & Harem Girl
Jeannie & Major Nelson
Batman & Robin
Batman and Catwoman or Poison Ivy
Dr. Evil & Mini me
KISS
Vanilla Ice & Mc Hammer
Billy Idol & Cyndi Lauper
Ike & Tina Turner
Dolly Parton & Kenny Rodgers
Stevie Knicks & Rod Stewart
Madmen Ensemble
Dallas or Dynasty Ensemble
Sargent Pepper Ensemble
Hamilton ensemble
Titanic Characters
The Wizard of Oz Characters
Disney Princesses
Interview with a Vampire ensemble
Holiday Costumes for Adults for Christmas
At Sophia's Costumes, we also have fun holiday costumes for adults for Christmas. If you and your partner want to dress up as Mr. and Mrs. Claus to delight your kids on Christmas Eve, you'll find a wide selection of high-quality costume rentals to choose from. We also have other fun holiday favorites like the Grinch, snowman, Rudolph, and Buddy the Elf.
FAQ About Sophia's Costumes' Adult Costume Rentals
Looking for a Specific Holiday Costume? Call Us Today!
Are you looking for a specific holiday costume for an upcoming party? Call us today at Sophia's Costumes and we'll do what we can to accommodate you! We're a locally owned and operated wonder-inspiring costume rental shop in Greenwich, CT. We have high-quality adult costumes, reasonable rental rates, and awesome costume accessories. Stop by and see us and we'll transport you to a forgotten era, and help you find the perfect adult Halloween costume or couples costume for your next theme party. Feel free to call us or contact us online to learn more.
Call Us Today to Ask About Availability